The last question kids hear at the end of the school year is, "What are you doing this summer?" The first they hear once back is, "What did you do?"
For kids, summer is the time to gather with the family and RV to a camping ground, take a trip to the beach, or spend a weekend bouncing between amusement parks. But for many kids, this is not reality.  They end up not only with bad answers for their friend's questions, but also bouts of loneliness.
This summer, our partner, Benchmark Resorts and Hotels launched a campaign to try to combat that by sending BBBS Littles and their families on trips of a lifetime.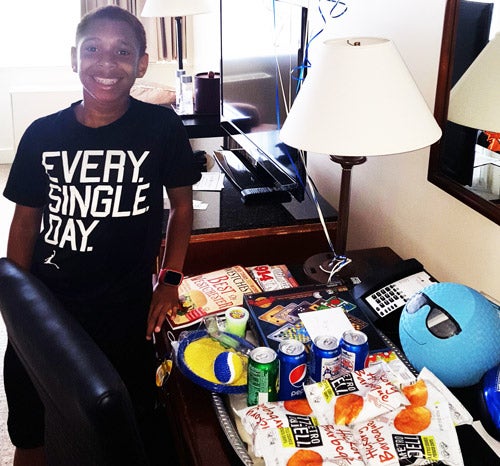 One of those families was the family of Little Brother Bryce. He and his family stayed in the luxurious Doral Arrowwood in the grassy hills of New York.
Benchmark pulled out all the stops for Bryce. As soon as Bryce walked in his family's hotel room, he was met with balloons, special gifts and a card from the staff.
"Everyone was so welcoming and made Bryce feel like a star," Bryce's mom said.
Bryce spent most of his time in the pool with friends he made, but he also enjoyed private tennis lessons, a movie night with s'mores, and a tour of the kitchen with Chef Michael. Benchmark also provided the family with passes to Playland for a day of roller coasters and attractions.
Bryce's mom says, "(We) had an amazing weekend and made lots of memories to always remember. The experience we had at (the) resort was extremely special."
Thanks to Benchmark, Littles like Bryce will have quite the story to tell when he gets back to school.